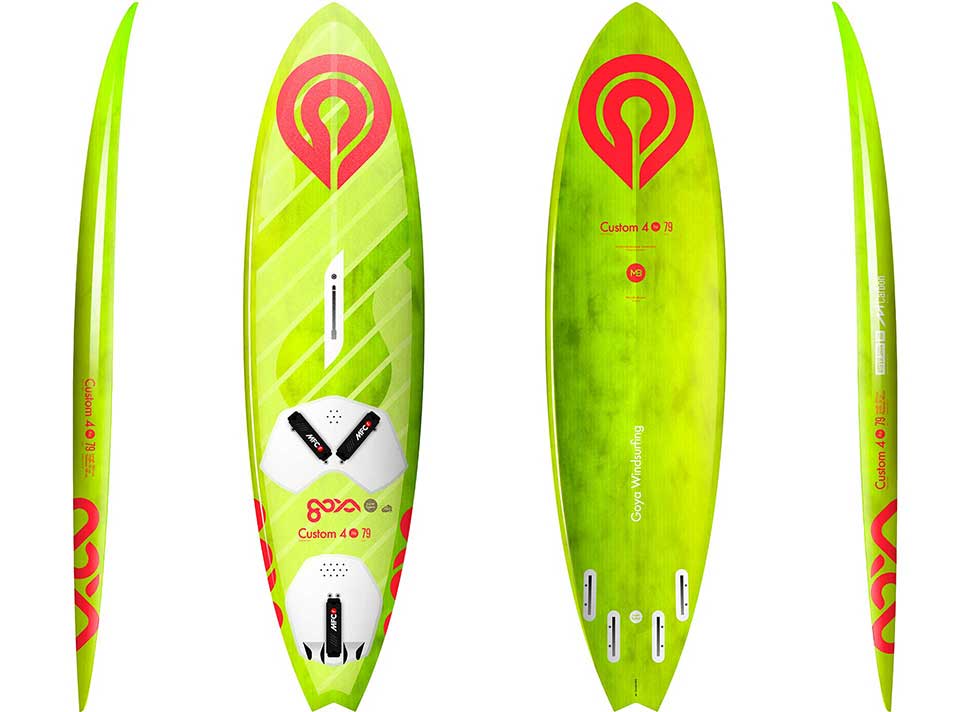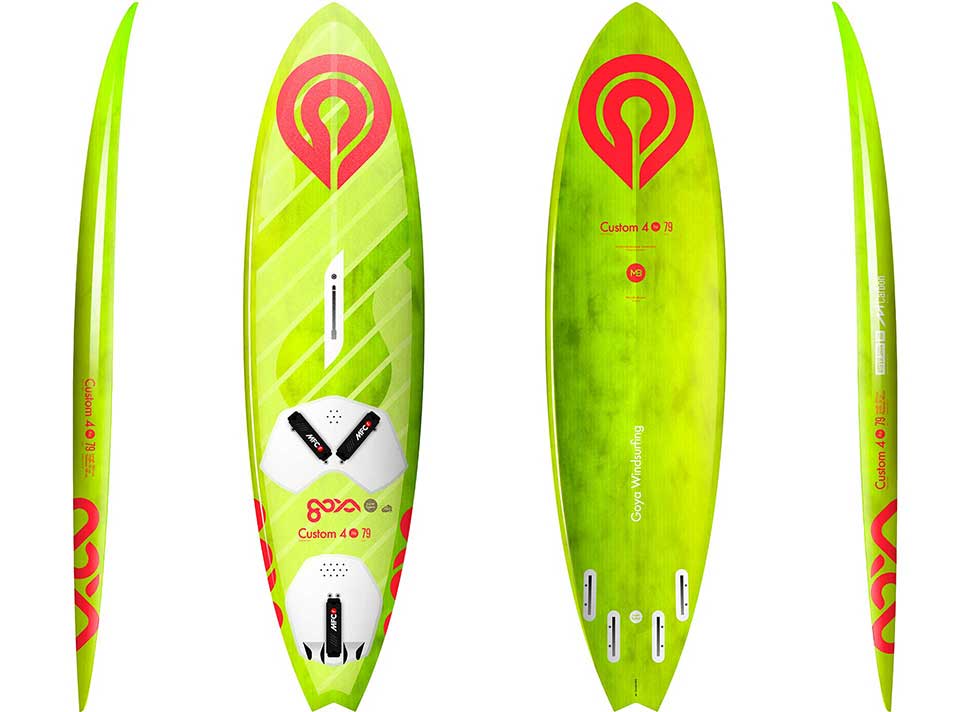 Dieses Produkt erscheint am 27. Februar 2022
Produktinformationen "Goya Custom Quad Pro 2022"
Angaben des Herstellers
Surfwave Quad
With two years of development to evolve from the previous boards chosen by Marcilio to ride on the PWA tour, we asked ourselves, could the Custom 4 Pro get any better? Yes, and they are now available.
The latest Custom 4 Pro from our world champions Marcilio Browne, Marino Gil and Francisco Goya. The Custom 4 Pro is the ultimate Pro Model custom wave board, as it is not just the shape but the same off-the-shelf board our team chooses to ride and compete on.
The outline on these new quads grew slightly in the nose and tail areas. Compared to the previous generation, the rail profile has been filled on the nose and thinned towards the tail.
The new rockers were adjusted to balance those changes, incorporating a fast surfing rocker that can still fit into the curve of the wave, whilst maintaining the early planing that will accelerate into any ramp or turn.
Bottom shapes seamlessly transition from panel V below the mast foot for added rail to rail and off the top rebounds, to Double Concave between the stance for a faster slippery bottom shape and then fading into a Single Concave in the tail for the ultimate turns.
Rockers, inserts and constructions are customized to each size, suiting the rider and the conditions that the board will be used on, yet the Custom 4 Pro brings you the most rocker in the Goya Windsurfing board range.
Smaller sizes & mid range (68 to 94 liters): Rockers remain in the mid-range between 30mm to 20mm of tail rocker with small to medium rail thickness, with a growing stance from the smaller to the larger sizes. Boards are used from our growing Youth World Champions to our Wave World Champions and Jaws riders.
XL sizes (104 & 114): Ideal for float and ride mode or for ultimate speed and low end with almost 1cm less of tail release than the smaller siblings, the 104 and 114 carry the agility of the smaller sizes into the XXL range.
Pro Construction, Full Carbon & S-Glass Hull.
Bio Resin.
Available in 54, 60, 68, 74, 79, 84, 89, 94, 104, 114 liters.
3rd Gen. Slot Boxes.
Available in Fluo Yellow & Bright Red.
High Density Full Double Sandwich.